As a parent, you want what's best for your child. You spend your days worrying about their future and trying to understand your child better. We know that their future and career is essential to you, and it's equally so for us. Career counselling is the process through which your child is guided and supported in making career-related choices and decisions. These services can be availed at any time in life for subject or course selection, career selection, growth in the field, job shift and much more. With the changing times, the role of parents in the process of career counselling has changed. Previously parents decided their child's career, but now they do much morethan just that. So if you are a parent looking to guide your child' career choices, here's the perfect guide for you!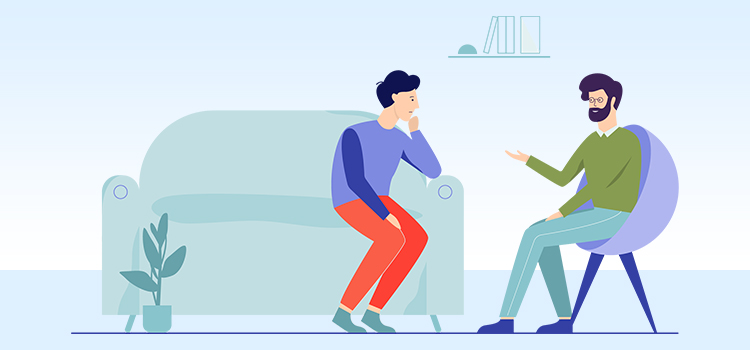 Start the discussion
The ideal age to start talking about your child's career is around 13 to 14 years of age. This is when your child will begin facing subject and course choices in most schools. So start asking them what they would like to become or which profession they are leaning towards. Remember notto have just one discussion, but a series of discussions to get your child thinking about their career.
Understand career interests, skills, and aptitude
Your child may be inclined towards different professions due to peer pressureor anyidealistic views of that profession. You can look at how your child has been scoring in various subjects, which clubs/ activities they enjoy being part of, and their talents you have identified over the years. This will give you an indication of what your child may be good at. Use this information to help guide the process of your child's career selection.
Support exploration
Career options in the present-day world are myriad, and you maynot even be aware of some of them. The first step to finding a suitable career for your child is to know the different career options out there. You can attend career exhibitions, workshops, webinars, etc., with your child to explore the field. You can also encourage your child to enrol in courses, camps, and other activities to explore their interests and skills. This will help to know and narrow down the career options.
Connect with different professionals
The best way to get to know about a profession is to talk to a professional. Reach out to your friends, relatives, and contacts who are working in different fields. Connect your child to those who are known and working in the field. This will provide your child with a realistic view about the career, work-life, eligibility criteria and much more. You and your child can also clarify any doubts or queries regarding the profession.
Seek out career counselling services
Career counsellors are professionals trained to guide and support children and parents in making career-related decisions. Seeking out these services through the school or private organizations can go a long way in providing a systematic approach to this process. They use tests to identify the aptitude, skills, interests, and values to narrow down the career choices. Finally, they can also guide you and your child about the career path and eligibility criteria required for the selected career.
These are the key steps you can take as a parent to help your child in the career selection process. If you still have any doubts about this topic, drop your career-related query at support@margforyou.com
Sruthi Suresh
Back
Find out what career suits you
Latest Blogs