Does a 9 to 5 desk job bore you? Are you passionate about visiting new places and learning about new cultures? You don't have to be a millionaire to travel or save for a whole year or two anymore! Numerous jobs allow you to movefrom place to place and get paid for it. Jobs in travel and tourism are in high demand all over the world. Though job opportunities in the travel and tourism sector are expanding, there are a few areas whereit is happening at a rapid pace. Food services, recreation and amusement have experienced the most job increase over the last few years. Hotel jobs are also on the rise, with year-over-year increases in hotel expenditures from both leisure and business travellers. As ecotourism gets more popular, so will the number of sustainable tourism jobs.
Travel and tourism sector requires people with patience,flexibility, and strong interpersonal skills in order to succeed. Manytravel jobs require cultural sensitivity and awareness, as travel and tourism professionals deal with people from other countries and cultures.
If you are a person who loves to travel, here are ten careers that you may find exciting.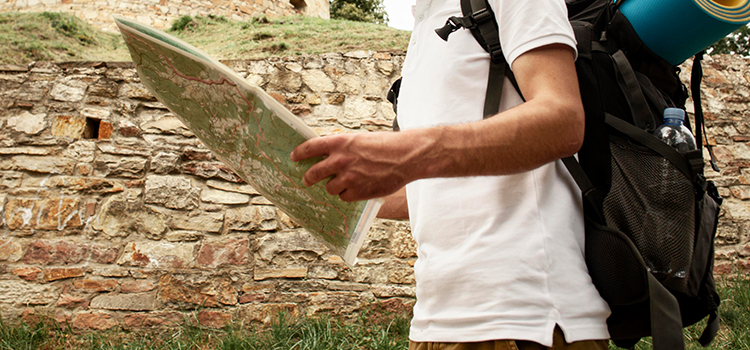 1. Teaching
Teaching refers to imparting any form of knowledge to another person. This could be in schools, colleges, private centres, or as your business venture. Becoming an English Teacher gives you an excellent opportunity to teach abroad where English speakers are much in demand. Further, if you have experience in other skills such as yoga, scuba diving, skiing, surfing etc., you will have many chances to become an instructor and travel from place to place.
2. Freelancing
Freelancing is part of the trending and upcoming gig economy.As a freelancer, you can offer your skills to anyone who requires them and get paid on an hour or task basis. Writing, blogging, website design, graphic design, digital marketing, photography, and videography are some ofthe top freelancing opportunities. Further, being a freelancer, you can work from anywhere globally, and if you are talented enough, you can even travel to different places to offer your services.
3. Translation
If you know two or more languages very well, translating can be an interesting and exciting career. With your languageskills, you can work with businesses, consulting firms, the hotel and tourism industry, the entertainment industry, as well as legal firms. You can also travel to places where your translating services are required or work with individuals and organizations in constant need of translators while theytravel.
4. Volunteering
Social work and volunteering are always in demand throughout the world. If you feel the need to help a cause or engage in humanitarian services, go for it. You have abundant openingsto volunteer at different places in the world. You can enrol for an exchange program or sign up to becomea volunteer. The duration and location of the volunteering opportunity depend on where you apply and how long you wish to stay. There are many government and non-government agencies that welcome volunteers.
5. Consulting
As a consultant, you will be an expert in your field. Armed with numerous skills such as project management, problem-solving, innovative thinking and more, you will be required to provide your expert advice to an individual or organization. You will need to travel to different company locations, meet the clients, and network with many people to understand the problem and develop an appropriate solution for the same.
6. Event Planning
Do you love organizing and managing events? Well, event managers are in demand around the world. Humans everywherelove to celebrate and host various events, from fashion showsto team trips and promotion galas. When you work with events, you will need to travel to the place of the event and other sites to procure material, plan ideas, supervise the work, and ensure successful completion of the event.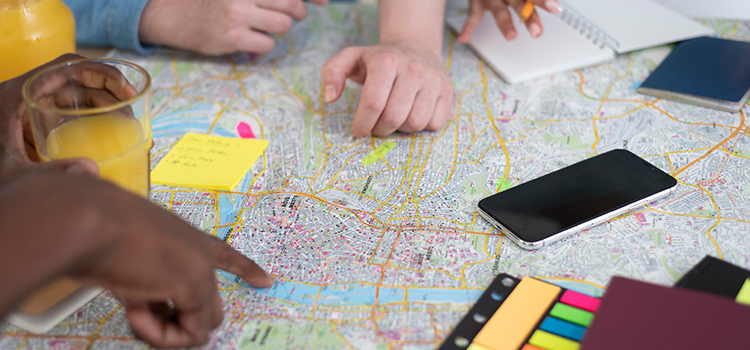 7. Travel Planning and Facilitating
If you are interested in travel, an obvious choice of career would be in the travel industry. However, the industry itself offers different jobs that you can choose from. You can becomea travel agent or work on cruise ships or flights to experience the joy of travelling as part of your career. The amountoftravel required and the locations you travel to differ based on the career you choose and the company you work for.
8. Tour Direction and Guidance
A tour guide is someone intimately familiar with all the top locations-and even less known ones-that visitors will enjoy. Being a tour guide also requires you to managetime well and cover all the important places within a set budget. As a tour director, you will be in charge of the entire travel of your client, including stay, travel, food, and other activities. In both professions, you will work alongside many different individuals or organizations with the key aim to ensure your client has a wonderful travel experience.
9. Nursing
The field of nursing gives you the option to becomea travelling nurse. In this profession, you may be required to take up part-time work opportunities wherever thereis a staff shortage. This may be near your place of residence or even across borders based on the need at that time. If you love supporting individuals to feel better and enjoy travelling, this could be an ideal profession for you.
10. Au Pairing
Ever wanted to live abroad but feel at home? Well, here's the opportunity you are looking for. An au pair is someone who staysin a foreign country with a host family. As an au pair, you will be required to care for and teach the children in the family. Mostly food and accommodation are provided by the hosts. However, the conditions of stay, payment, and any off days depends on the family you stay with.
The above are the ten most common careers that will help you travel. Some other fields that enable you to travel include the food industry as a chef, bartender, or server, merchant navy, import and export industry, archaeology, and sports recruitment or instruction. Government jobs such as the Indian Foreign Service also require employees to travel around the world.
If you arestill unsure if you like to travel or which career path you can chooseto travel, our career counsellors can help you! Drop your query at support@margforyou.com, and we will get back to you.
Sruthi Suresh
Back
Find out what career suits you
Latest Blogs